12 werkstations KPU Schoenen Bovenste Moulding Equipment
Het KPU schoenenbovenleer spuitgietmachine 12 werkstations, samenwerken, kan de output te verbeteren, betekent tegelijkertijd kan produceren 12 stuks producten. Met het intelligente PLC-besturingssysteem kunt u de specificatie op de PLC instellen, zoals de uithardingstijd, de uithardingstemperatuur, enz. De machine kan ook met de sensor en veiligheidsdekking ervoor zorgen dat de veiligheid tijdens de werktijd wordt behouden. De grootte van de werktafel is 600 * 600 MM per werktafel, geheel 12 werktafels.
Specificatie:
| | |
| --- | --- |
| Model | JY-XC01 |
| Clamping force Ton | 30 |
| Locking mould pressure | 200 |
| Stroke MM | 450 |
| Main cylinder diameter MM | 150 |
| Horse power HP | 3.7 |
| Electrical power KW | 84.7 |
| Gross weight KG | 4500 KG |
| Type of mold opening | Up and down |
| Working table size MM | 600*600 |
| Machine size MM | 3200*1450*1900 |
Productfoto: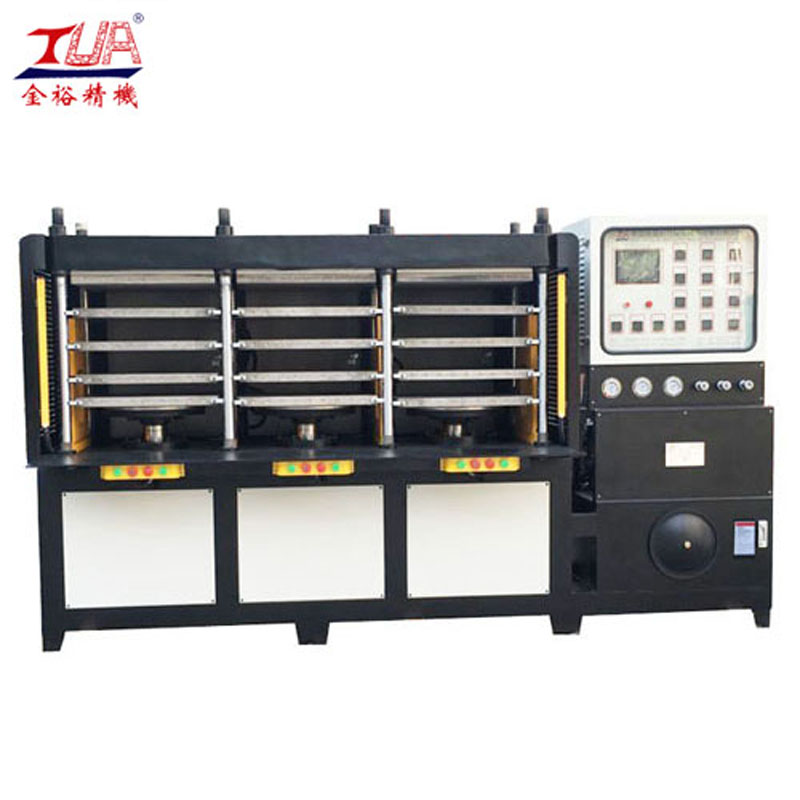 Controleer wat we kunnen doen: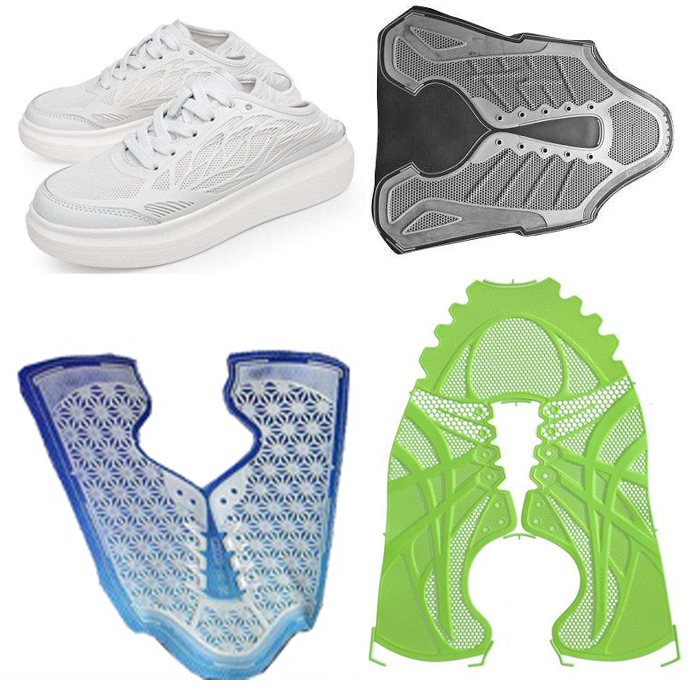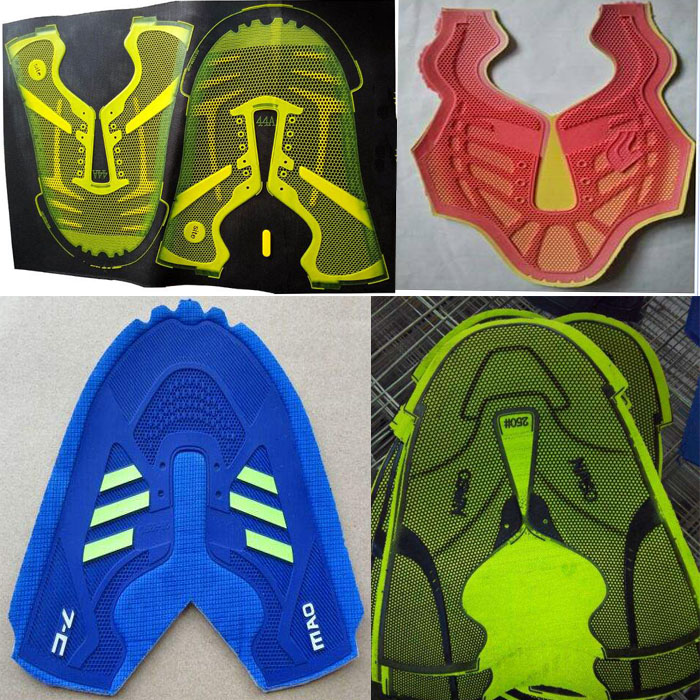 1. Gel tijd is passend, er is een goede dekking doek (of leer) tijd, verbetering van product kwalificatie tarief;
2. Goede elasticiteit, materiële impact rebound groter dan 65%, goede verlenging, breuk verlenging groter dan 500%; Scheur goed, hoge sterkte, trekkracht groter dan 180 kg;
3. Lage bedrijfstemperatuur, lage viscositeit, makkelijk te mengen, makkelijk te schuimen, makkelijke handbediening, en doek (of leer) bonding goed, lage temperatuur flexibiliteit is goed;
4. Helder oppervlak, niet mist
5. Weerstand tegen vergeling, vouwprestatie dan de fabrieksvereisten.

Belangrijkste kenmerken:
1. Adopteer de wereld geavanceerde SOLIDEWORK3D software en eindige element analyse van mechanisch ontwerp, het optimale ontwerp is integraal gegoten hoge stijfheid, nauwkeurige structuur, lange levensduur.
2. Verwarmingsplaat neemt diepgatverwerking aan, en na het carburiseren, na het slijpen van nitritten, met behulp van het warmteprincipe, de hoge precisie en het optimale ontwerp met gemiddelde temperatuur, HRC50-55 hardheid, langdurig slijtvastheid, niet Het is makkelijk om uit de vorm te zijn en het heeft een hoge vliegtuig precisie.
3. Met behulp van de technologie van platte drukcorrectie kan de maximale druk (200KG) moer nivelleringsinrichting de hoogste vlakke precisie 0,05 MM bereiken.
4. Uniek ontwerp van het oliekront, de oliekringloze impact en het lage geluid in gebruik, verhoog de effectiviteit, verminder het energieverbruik.
5. Gebruik circulatie straling koel apparaat, om te zorgen voor goede warmte-uitwisseling, lage olietemperatuur, lange levensduur hydraulische onderdelen, stabiliteitsvorming.
6. Intelligente PID controle uitgang, het verschil van de ingestelde temperatuur en de werkelijke temperatuur geregeld in + -1 graden. Het is economisch en energiebesparend.
7. Importeren van de nieuwste digitale prototype testtechnologie, hogere thermische prestaties, betere stabiliteit dan het traditionele ontwerp.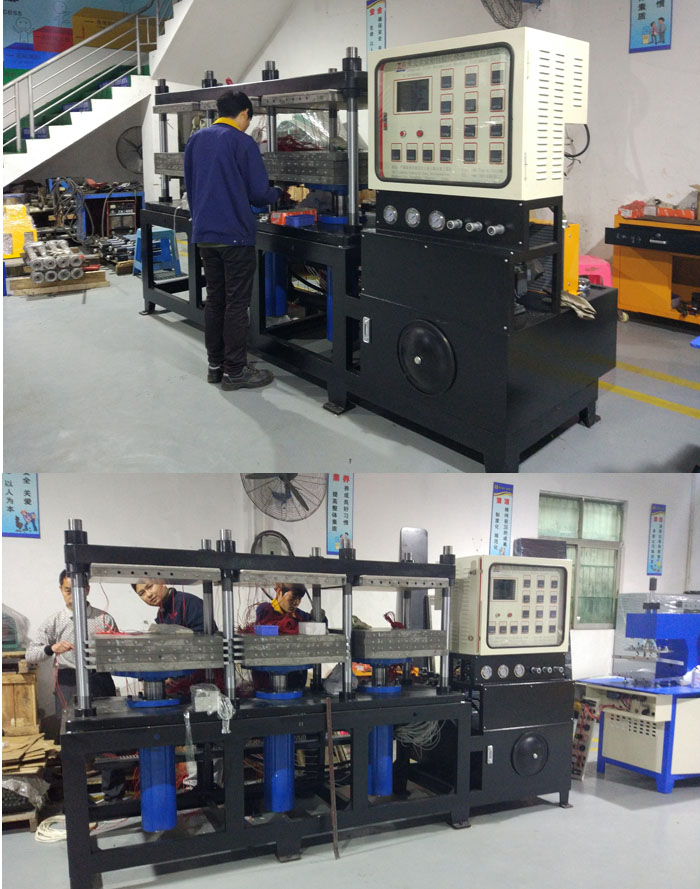 Onze Factory View: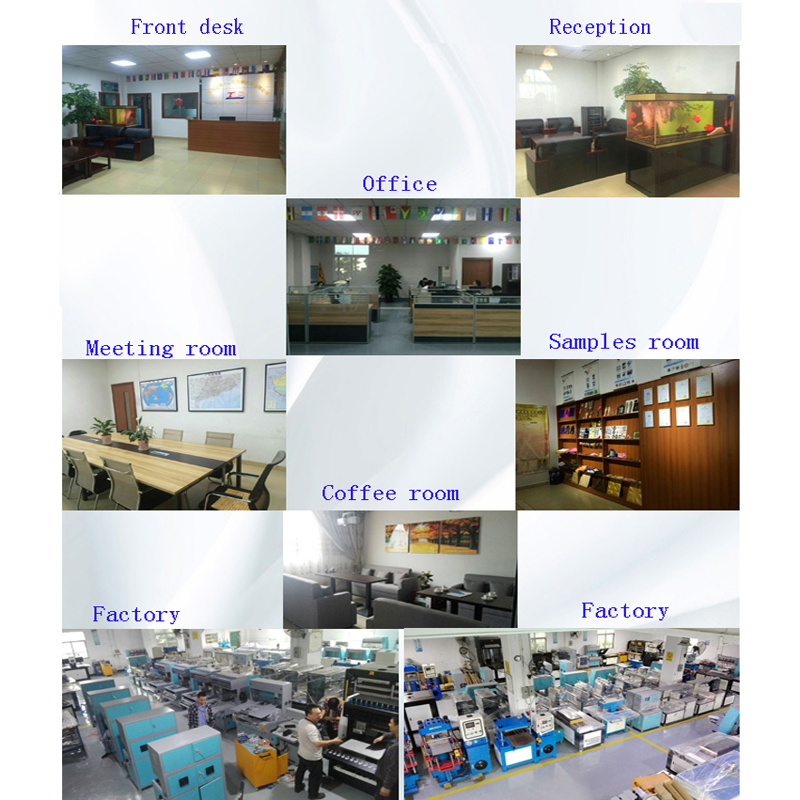 Pakket & Verzending: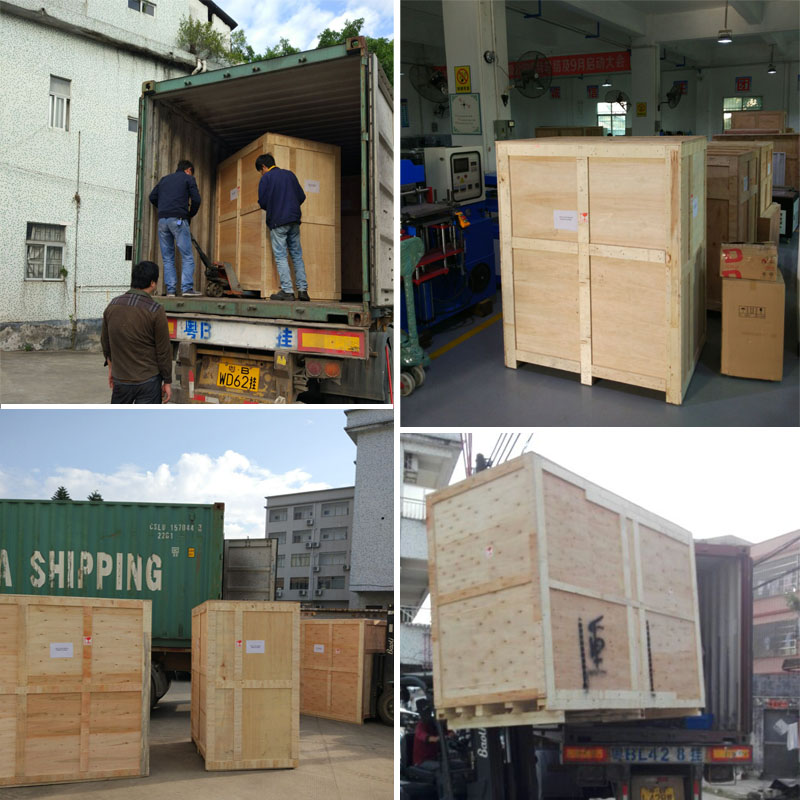 Onze diensten:
1. Wij bieden de technische begeleiding aan. Klanten kunnen leren hoe de machine in onze fabriek werkt, en onze ingenieur kan naar de fabriek van de klant gaan om te leren hoe we onze machine kunnen bedienen en de stijl van de producten ontwerpen.
2. Wij kunnen alle benodigde zaken aanbieden in de verwerking, zoals: de vorm, materiaal, machine, technologie.
3. Volgens uw producten kan onze ingenieur het passende programma voor u introduceren.
Product Categorie : KPU schoenen bovenste Machine