Auto 8 kleuren PVC Labels Dispensing Machine
Het Uitdelen Machine Auto 8 Kleuren PVC Labels machine voor het afgeven is voor de productie van een soort plastic producten voor het vullen van het logo van de vorm met vloeibaar materiaal, Like The PVC, siliconen en AB lijm. Het kan samen met 8 kleuren werken. Can Make The Trademark Gift / Etiketten / cover van de telefoon / sleutelhanger, etc. Het Uitdelen Machine 8 Kleuren PVC Labels Doseren Machine, bestuurd door de Teach Box, ook kan worden aangesloten op de computer. Het is handig.
Productfoto: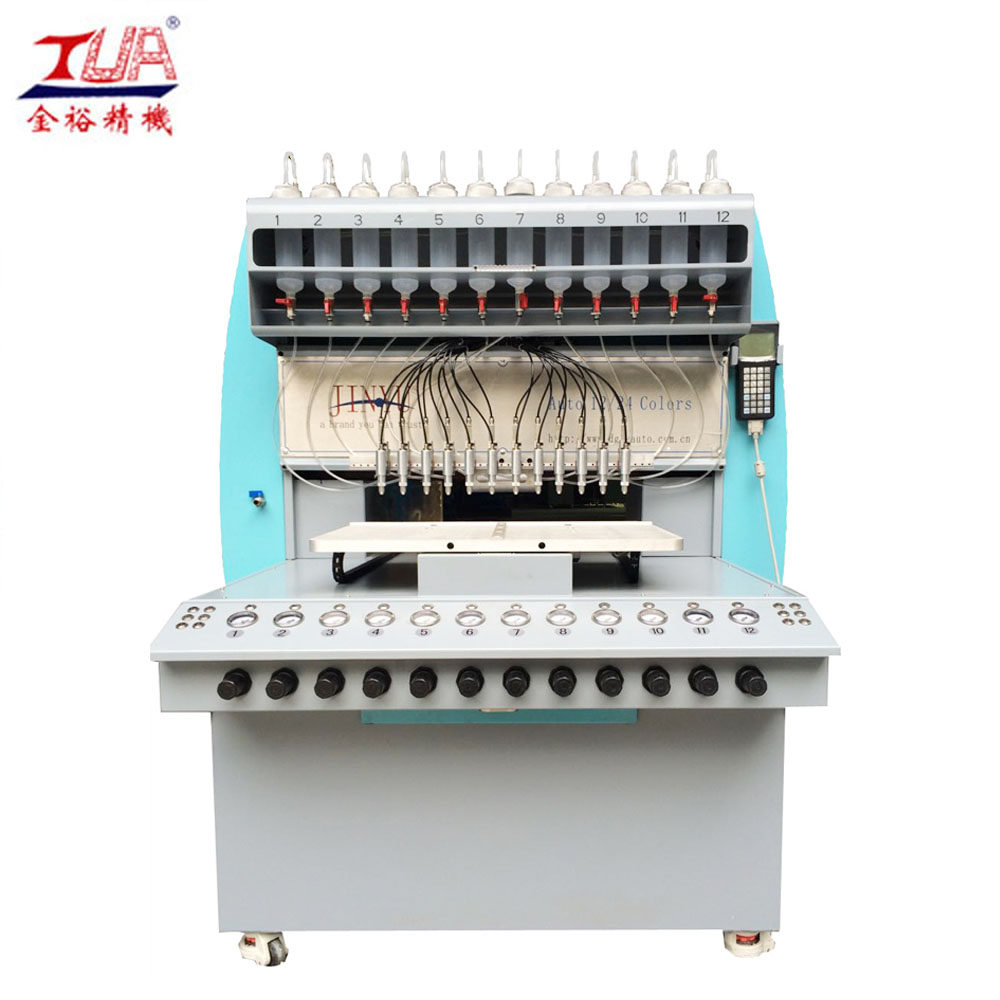 Specificatie:
| | |
| --- | --- |
| Model | JY-B01 |
| Repeat positioning control precision | +-0.02 |
| Transport system | Servo motor screw drive |
| Worktable size | 550*300 mm |
| Power supply | Single phase 220 v/50 HZ |
| Dispensing needle | 8 |
| Total power | 1.2 kw |
| Work stroke | X-600 mm Y-360 mm Z-40 mm |
| Weight | 350 kg |
| Speed | 6 m/min |
| Spit frequency times/min | 800 |
| Machine size | 950*1100*1500 mm |
Beschrijving:
1. Drie-assige koppeling, ondersteuning voor snelle interpolatie van elke 3D-curve, de snelheid bereikt 999 mm / s.

2. Hoge snelheid laddervormige versnelling en vertraging, handhaaf de continuosnelheid op basis van de snelheidsprognose technologie.

3. Herhaalde positionering controle precisie kan 0,5 puls bereiken.


Hoge efficiëntie processie controle:

1. Samenwerking met hoge snelheid met de sync lijmkop en dubbelzijdig cyclus bestand processie. U kunt het beste gebruik maken van de machine.

2. Kies het bestand met de sneltoets, kan realiseren dwingt meerdere dispensing processie.


Perfecte programmeringssteun:

1. Humanized software ontwerp idee, gemakkelijk voor studie en gebruik.

2. Uitstekende compatibiliteit, ondersteun veel ontwerpsoftware (inclusief JD-verf, Auto CAD, Coreidraw) en verschillende bestandsformaten die gegenereerd worden. Daarnaast ondersteunt het ook het scannen en onderwijzen van programmeren, zonder en beperkt de grafische planning.

3. Snelle parameterinstelling en debugging, verbinding met pc, kan de afbeelding onmiddellijk wijzigen en het nu uitvoeren.

Toepassing:
Auto 8 kleuren PVC labels doseren machine wordt toegepast voor het afgeven van het label, armband, handelsmerk, mobiele telefoon geval, knop mobiele telefoon, spoel en speaker out-dwalende etc. We kunnen wijzigen en aanpassen carieus Afgeefautomaat als vereiste klant, en voeg speciale software functie voor de machine.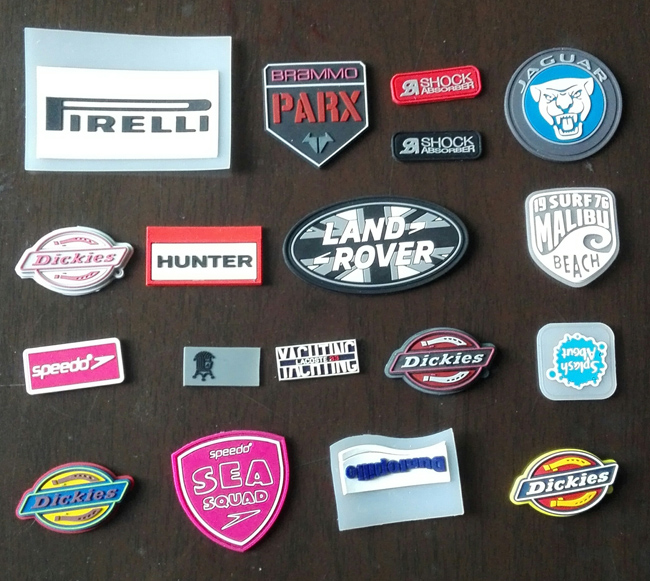 Bedrijfsweergave: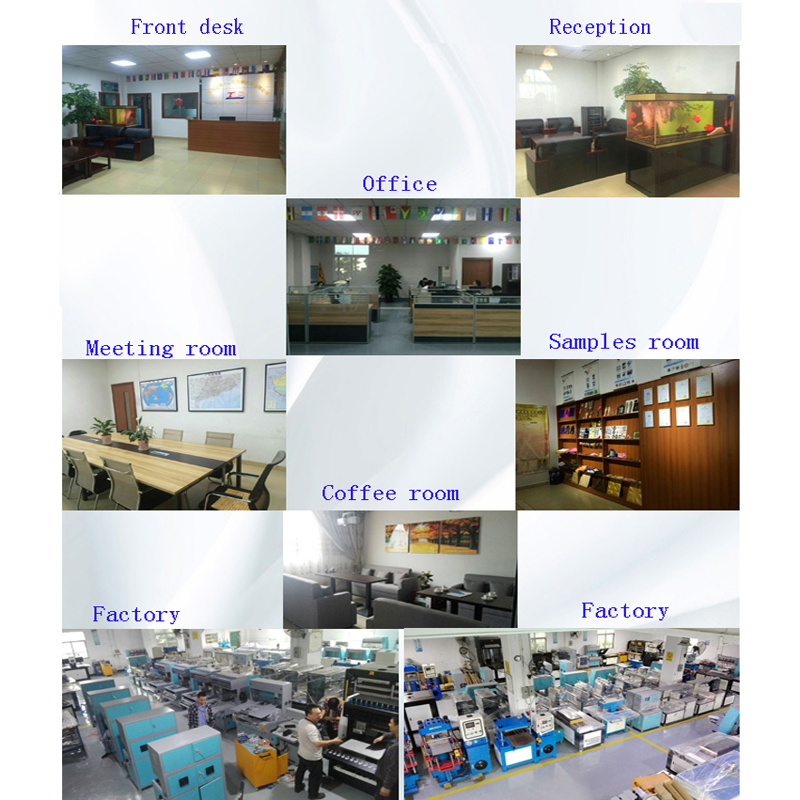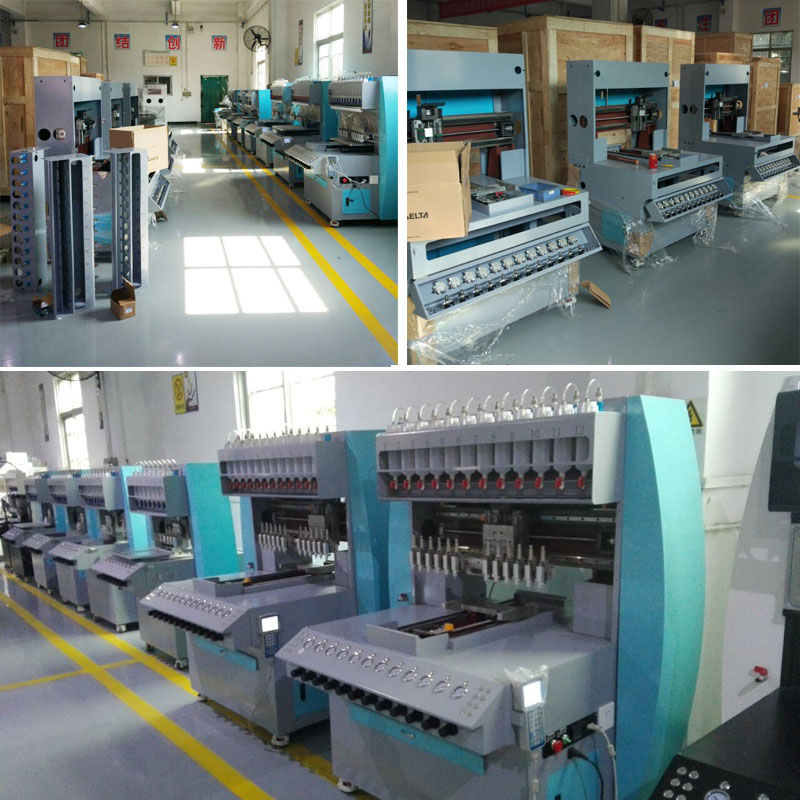 Dongguan Jinyu Automation Equipment Co, Ltd. is opgericht in 200, gevestigd in Xiangdong industriële gebied, voornamelijk te maken met siliconen, PVC merken geschenken maken van apparatuur, in een korte paar jaar, van Guangdong Pearl Delta naar het hele kustgebied van China, Jinyu apparatuur is over dit industrieel, Jinyu kreeg de industrie is zeer erkend. Om de milieuschade te verminderen, vonden we siliconenindustrie, het is milieubescherming, geen schade aan de mens, het is de beste keuze.
Jinyu onderzoek en ontwikkelde volautomatische dispensing machine, speciale siliconen / rubberen vallen, volautomatische vulkaniserende machine, is de beste basis van de industriële, jinyu apparatuur hebben de functies van de arbeidsplaats besparing, besparing van elektriciteit, besparing management.
Pakket & Verzending: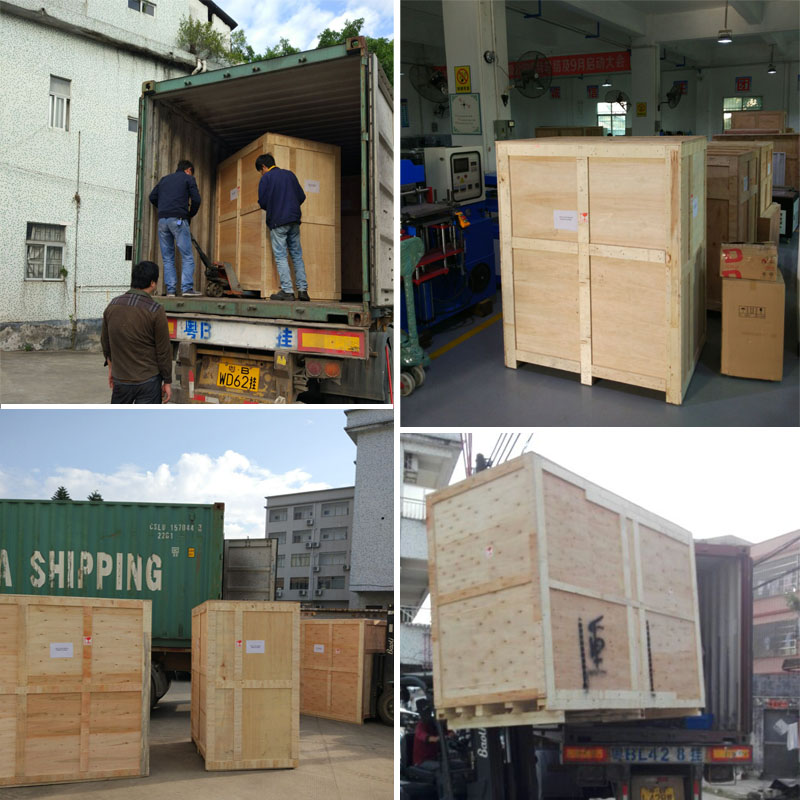 Onze Servers:
1. Wij bieden technologie begeleiding. klanten kunnen naar onze fabriek gaan om te leren hoe de machine te bedienen en onze ingenieur kan naar de fabriek van klanten gaan om klanten te leren en de stijl van de producten te ontwerpen.

2. Wij kunnen alle benodigde zaken aanbieden in de verwerking, zoals: het materiaal, vorm, machine, technologie.

3. Volgens uw producten kan onze ingenieur de geschikte productielijn voor u introduceren.
Product Categorie : Verstrekking van Machine > PVC toedieningseenheden Machine